Your Dashboard
Welcome to your SBA portal!
STRENGTHEN SOCIAL CONNECTIONS
Social connections might help protect health and lengthen life, scientists discover the link to connections and health.
Anxiety, Depression, Negative Thinking, Childhood Trauma, Grief, Tips
Build strong relationships with your kids.

Get active and share good habits with family and friends.

If you're a family caregiver, ask for help from others.

Join a group focused on a favorite hobby, such as reading, hiking, or painting.

Take a class to learn something new.

Volunteer for things you care about in your community, like a community garden, school, library, or place of worship.

Travel to different places and meet new people.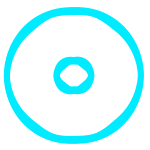 Join our community
Are you looking for a supportive and understanding community that can help you navigate your mental health journey?
By joining our community, you'll gain access to a wealth of resources, insights, and advice from others who have faced similar struggles.
Join our mental health community today and take the first step towards a happier, healthier you!