Your Dashboard
Welcome to your SBA portal!
Routine Flow is an app for creating visually engaging time based routines.
Routine Flow is a habit tracking app that uses "time blocking" to help users stay focused and add healthy habits to their routines. It requires users to create routines step by step with estimated time frames. The app provides a countdown for each task and has built-in mobile app reminders that cannot be closed until the user opens the app to complete a workout. It's particularly useful for people with ADHD.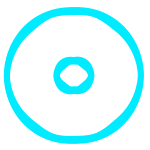 Join our community
Are you looking for a supportive and understanding community that can help you navigate your mental health journey?
By joining our community, you'll gain access to a wealth of resources, insights, and advice from others who have faced similar struggles.
Join our mental health community today and take the first step towards a happier, healthier you!