Your Dashboard
Welcome to your SBA portal!
REVERI
SELF-HYPNOSIS APP
You now have access to Dr. Spiegel's self-hypnosis exercises from the comfort of your own home. Join the members of Reveri in learning self-hypnosis.
Apps, Depression, Negative Thinking, Anxiety, Meditation
Dr. Spiegel recently appeared on the Huberman Lab Podcast to speak about how hypnosis can enhance your health and optimise performance. It is a great introduction to hypnosis and Reveri. (Be sure to also check out Dr. Huberman being hypnotised by Dr. Spiegel here!)

When the BBC wrote about the medical power of hypnosis they asked Reveri's co-founder Dr. Spiegel some questions. He has published thirteen books, 404 scientific journal articles, and 170 book chapters on hypnosis, psychosocial oncology, stress physiology, trauma, and psychotherapy. Read more about it now.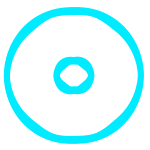 Join our community
Are you looking for a supportive and understanding community that can help you navigate your mental health journey?
By joining our community, you'll gain access to a wealth of resources, insights, and advice from others who have faced similar struggles.
Join our mental health community today and take the first step towards a happier, healthier you!