Your Dashboard
Welcome to your SBA portal!
Everyone feels stressed from time to time. Stress can give you a rush of energy when it's needed most.
Anxiety, Negative Thinking, Tips
Get enough sleep. Adults need 7 or more hours each
night, school-age kids need 9–12, and teens need 8–10.

Exercise regularly. Just 30 minutes a day of walking can
boost mood and reduce stress.

Build a social support network.

Set priorities. Decide what must get done and what can wait.
Say no to new tasks if they are putting you into overload.

Show compassion for yourself. Note what you've
accomplished at the end of the day, not what you didn't.

Schedule regular times for a relaxing activity that uses
mindfulness/breathing exercises, like yoga or tai chi.

Seek help. Talk to a mental health professional if you feel unable to cope, have suicidal thoughts, or use drugs or alcohol to cope.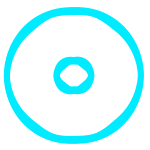 Join our community
Are you looking for a supportive and understanding community that can help you navigate your mental health journey?
By joining our community, you'll gain access to a wealth of resources, insights, and advice from others who have faced similar struggles.
Join our mental health community today and take the first step towards a happier, healthier you!