Your Dashboard
Welcome to your SBA portal!
FREE SELF HELP PDF RESOURCES
Here are some Free Self Help materials available in PDF format, simply click on each resource to view and download.
Depression, Anxiety, Negative Thinking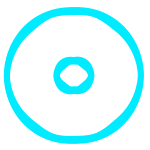 Join our community
Are you looking for a supportive and understanding community that can help you navigate your mental health journey?
By joining our community, you'll gain access to a wealth of resources, insights, and advice from others who have faced similar struggles.
Join our mental health community today and take the first step towards a happier, healthier you!