Your Dashboard
Welcome to your SBA portal!
EMOTIONAL WELLNESS RECOVERY PLAN
This site hosts a variety of resources including a community, bookstore and blog specializing in mental health recovery.
Childhood Trauma, Grief, Apps, Depression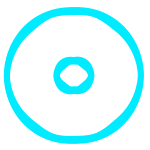 Join our community
Are you looking for a supportive and understanding community that can help you navigate your mental health journey?
By joining our community, you'll gain access to a wealth of resources, insights, and advice from others who have faced similar struggles.
Join our mental health community today and take the first step towards a happier, healthier you!