Your Dashboard
Welcome to your SBA portal!
Daylio is a journaling, mood tracking and diary app that presents insights into users' personality and behavior through data charts.
Depression, Childhood Trauma, Anxiety, ADHD, Apps
Daylio is an app for mood and habit tracking, featuring daily mood tracking with the option to rate moods using emojis and analyze previous mood history. It also includes habit tracking, allowing users to create and track new habits. With the ability to label moods with triggers, Daylio helps users understand the causes of their moods and is ideal for those seeking to manage their moods, particularly those with anxiety, depression, bipolar, or ADHD.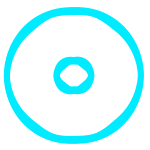 Join our community
Are you looking for a supportive and understanding community that can help you navigate your mental health journey?
By joining our community, you'll gain access to a wealth of resources, insights, and advice from others who have faced similar struggles.
Join our mental health community today and take the first step towards a happier, healthier you!