Your Dashboard
Welcome to your SBA portal!
CoPilot is an ideal app for people with ADHD that provides personalized workout plans with coach support, customization to meet individual needs
CoPilot is a personalized workout app with coach support. It customizes workouts to meet your individual needs, conditions, and preferences.
It's ideal for those with ADHD who find traditional workout plans uninteresting. You pick a coach who understands your goals, limitations, and workout style, including those specializing in ADHD and rehabilitation.
This app is not free, but it provides an affordable, low-commitment option for home workouts compared to gym membership.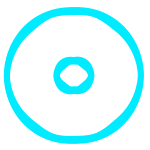 Join our community
Are you looking for a supportive and understanding community that can help you navigate your mental health journey?
By joining our community, you'll gain access to a wealth of resources, insights, and advice from others who have faced similar struggles.
Join our mental health community today and take the first step towards a happier, healthier you!