Your Dashboard
Welcome to your SBA portal!
Learning healthy ways to cope and how to draw from resources in your community can help you build resilience.
Depression, Childhood Trauma, Negative Thinking, Tips
Develop healthy physical habits. Healthy eating, physical activity, and regular sleep can improve your physical and mental health.

Take time for yourself each day. Notice the good moments. Do something you enjoy, like reading or listening to music.

Look at problems from different angles. Think of challenging situations as growth opportunities. Try to see the positive side of things. Learn from your mistakes.

Practice gratitude. Take time to be thankful each day.

Explore your beliefs about the meaning and purpose of life. Guide your life by the principles important to you.

Tap into social connections and community. Surround yourself with positive, healthy people. Ask for help when you need it.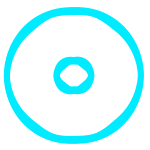 Join our community
Are you looking for a supportive and understanding community that can help you navigate your mental health journey?
By joining our community, you'll gain access to a wealth of resources, insights, and advice from others who have faced similar struggles.
Join our mental health community today and take the first step towards a happier, healthier you!