Your Dashboard
Welcome to your SBA portal!
The concept of mindfulness is simple. It's about being completely aware of what's happening in the present.
Depression, Negative Thinking, Anxiety, Tips
Take some deep breaths. Breathe in through your nose to a count of 4, hold for 1 second and then exhale through the mouth to a count of 5. Repeat often.

Enjoy a stroll. As you walk, notice your breath and the sights and sounds around you. As thoughts and worries enter your mind, note them but then return to the present.

Practice mindful eating. Be aware of taste, textures, and flavors in each bite, and listen to your body when you are hungry and full.

Be aware of your body. Mentally scan your body from head to toe. Bring your attention to how each part feels.

Find mindfulness resources, including online programs and teacher-guided practices.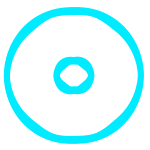 Join our community
Are you looking for a supportive and understanding community that can help you navigate your mental health journey?
By joining our community, you'll gain access to a wealth of resources, insights, and advice from others who have faced similar struggles.
Join our mental health community today and take the first step towards a happier, healthier you!