Your Dashboard
Welcome to your SBA portal!
A very important part of overcoming anxiety is identifying your triggers, tracking your habitual thoughts and noticing improvements.
Original resource: Anxiety Reliever
It is a partially free application

It has 4 main features: Tips, Sessions, Tracker and Breath.

You need to buy the functions under Tips button.

Under Sessions button, there are free audio clips for steps to take to manage anxiety, guided meditation, a guide through anxiety, thoughts and feelings, focus on reaction, being an observer, letting go of pain, letting go of resistance.

Under Tracker button, you can record your words whenever you are feeling anxious. You can track these.

Under Breathe button, you can practice breathing technique from 2 seconds to 20 seconds.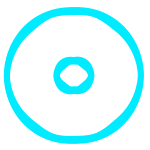 Join our community
Are you looking for a supportive and understanding community that can help you navigate your mental health journey?
By joining our community, you'll gain access to a wealth of resources, insights, and advice from others who have faced similar struggles.
Join our mental health community today and take the first step towards a happier, healthier you!