Your Dashboard
Welcome to your SBA portal!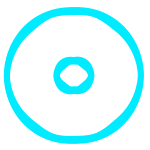 Expat mental health coaching and counselling services
Welcome to our growing community of expats taking care of their mental and emotional health and wellbeing.
Find a safe space, and chat to me when you are ready.
Just click the green chat button in the bottom right corner 👉
We're available in Thailand
Hi. My name is Scott. I'm a professionally certified coach and counsellor. I work with a team of mental health coaches who are also qualified counsellors, psychotherapists, social workers and psychologists. Reach out to me for a no pressure chat. If we're not the right team for you, that's no problem. I'll help you find the right person for you and get you moving positively forward.
Contact Us
Start Your Journey
Send us a message and we'll get back to you quickly.
Trusted by people all over the world...
I feel so lucky to have found Scott. His support, kindness and caring have helped me through difficult times. He is a great listener, and...
​
Review as posted on Google here.
Bangkok, Thailand
Tomas Bazika
Scott worked with me through difficult times. He was kind, patient and truly caring. He also knew how to coach effectively and was excellent in helping me...
​
Review as posted on Google here.
​Prague, Czech Republic
Sandy Remiens
With the wealth of diverse life experience as well as the extensive training that Dr Scott Berry applies to his work, you are in the...
​
Review as posted on Google here.
Dubai, UAE