Your Dashboard
Welcome to your SBA portal!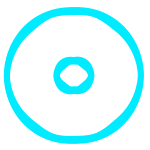 Mental health &

human performance

go hand-in-hand
Help your
employees

thrive
There are good reasons why leaders like you turn to counselling, as one method among many, for caring for your workforce. The most obvious reason is that illness and productivity simply don't mix. A healthy workforce produces. An unhealthy workforce doesn't.
To bring accessible mental health coaching & support to you
no matter where you are in the world.
What do we know about the future of work?
​
74% of U.S. companies are using or planning to implement a permanent hybrid work model.

The new age workplace requires more empathetic, adaptive and authentic leaders for their employees.

Giants like Meta, Apple, Google and Microsoft are investing in the metaverse workplace.

There's a 22% gap between employer and employee perceptions of well-being at work, as well as a strong correlation between toxic work cultures and burnout.

Employee counselling and support groups provide a safe place for women, veterans, LGBT employees, people of colour, people with disabilities, working parents and others.
​​
Are you ready for these changes? How can I help?
The right program for your organization
Counselling for Employees
'Thrive for Employees' is our online support program that tailored to the unique personal needs of your staff and organisation. We help staff develop the necessary resources to manage individual struggles and achieve a harmonious balance between work and personal life. Moreover, we assist you to address potential covert impediments to productivity that may exist within your organisation.
Humanitarian aid support for staff and volunteers at an affordable cost to you.
Our online service includes weekly counselling, daily engagement through our App and tailored group support to help you address impediments to productively and help your staff manage personal struggles and achieve a better work/life balance.
Counselling for Non-Profits
What you receive with a business plans:
Find a safe space, and chat to me when you are ready.
Just click the green chat button in the bottom right corner 👉
Tailored mental health support for staff in your organisations.


Smart assessment of staff needs based on workplace performance and personal challenges.


Support available anytime, anywhere.
​​
Convenient messaging with counsellor.

Weekly live sessions over chat, phone, or video.


Group and team online group sessions with a coach or counsellor.


Digital tools like journals and goal tracking.


Members feel supported in the workplace and valued.


Encourages work-life balance and enjoyable moments at home.
Reduced rates for non-profits.
Our counsellors are experienced in humanitarian aid and development.
Tailored mental health support for staff and volunteers of your organisation.
​​
No integration or setup fees required.
​​​
Easy-to-use dashboard for membership management.


Dedicated success manager and support team.​​
​​
Option to choose coverage type (annual vs. short term).


Two simple pricing plans: flat rate or pay-per-usage.


Results in happier, healthier, and more productive employees.
Trusted by people all over the world...
I feel so lucky to have found Scott. His support, kindness and caring have helped me through difficult times. He is a great listener, and...
​
Review as posted on Google here.
Bangkok, Thailand
Tomas Bazika
Scott worked with me through difficult times. He was kind, patient and truly caring. He also knew how to coach effectively and was excellent in helping me...
​
Review as posted on Google here.
​Prague, Czech Republic
Sandy Remiens
With the wealth of diverse life experience as well as the extensive training that Dr Scott Berry applies to his work, you are in the...
​
Review as posted on Google here.
Dubai, UAE
We have a global team and a global list of clients, no matter what country you are located, we can work with you.
And many more... Contact us, no matter your location.
Send us a message and we'll get back to you quickly.